The Light of Avalon Retreat
July 18th - 23rd, 2023, Glastonbury, UK
Are you wanting to activate more intuition and spiritual embodiment?
Join us for a sacred pilgrimage and explore the mystical, magical realms of Glastonbury
In this 5 day immersion
We will stay 5 nights and 4 magical days in the beautiful countryside, on-site spa; Sauna/Steam & Jacuzzi. 5* Locally sourced foods, prepared by a Michelin trained plant based chef.
Each day will be a carefully curated journey as we open up to deeper levels of divine feminine embodiment. Visiting the sacred sites, being activated through guided journeys, sound healing and much more.


Who is this retreat for?
You are a spiritual seeker, on the path of awakening wishing to step more into personal empowerment.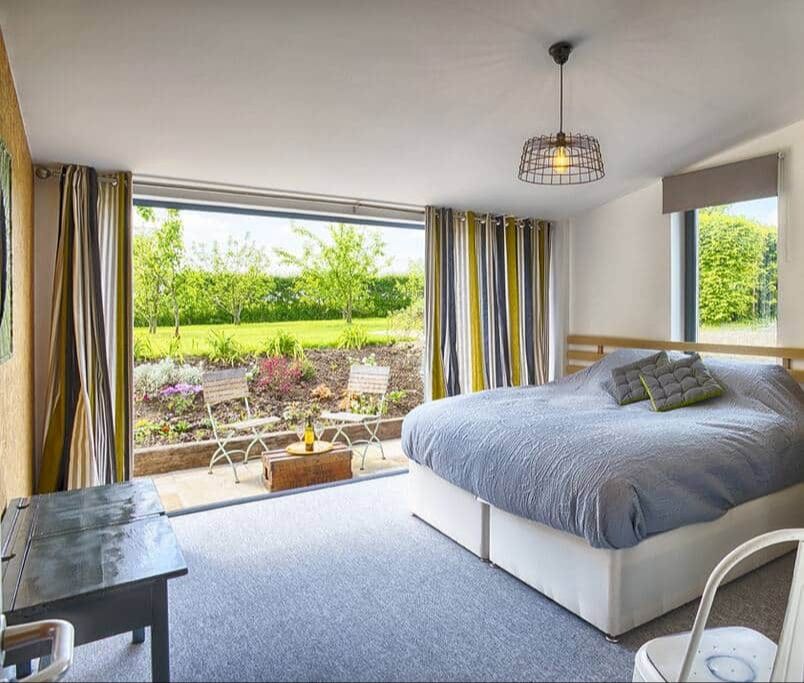 All bedrooms are ensuite, with meditation garden, on-site healing spa: sauna/steam room/Jacuzzi
Locally sourced, organic plant based foods, prepared by michelin trained chef
Connect to the lands through sacred site tours, sound healings, sweat lodge, goddess temple - Lady of Avalon transmission and much more.
Sample Schedule
*Sunrise meditation to activate the pineal gland
*Quiet time to be in stillness and prepare for the day
*A beautiful spread of breakfast dishes, smoothies, juices. Like to fast in the mornings? Not a problem we can take to go.
*Visit to Chalice Wells Gardens - The divine feminine Spring
*Lunch in the gardens
*The Lady of Avalon journey at the Goddess Temple - led on a guided visualization journey to meet with the Lady of Avalon, Great Goddess of the Sacred Land and the focal Goddess of the Temple, to receive Her blessings and healing violet light.
*Tea Break
*Private Entry to The White Spring - Live sound healing in the spring whilst we cleanse in the healing waters and toning.
*Walk up the Tor for a Sunset gratitude meditation
*Return to our beautiful country home, relax in the spa/free time
*Candlelit evening meal
Sample Menu
All the food is organic, locally sourced where possible and is a 100% refined plant based (Refined sugar / dairy free) and created with filtered Glastonbury spring water.
*Wild mushroom parfait, pine nut parmesan crisps, pea shoot salad & activated seed crackers
*Pressed smoked aubergines with roasted tomato & garlic confit, fresh basil oil
*Cultured organic raspberry cheesecake, white chocolate gelato & vanilla syrup
Locally sourced, organic plant based foods, prepared by michelin trained chef
Your host
Zoe Davenport is a Speaker, Writer, Coach, Divine Oracle and Modern mystic dedicated to being a catalyst to connecting others to their highest potential, truths, and wisdom within.

Through speaking, writing, and connecting, with both groups and individuals one-on one, she has assisted many in unveiling their deeper purpose and Soul callings.
As an adept "Seer" of the infinite fields of quantum existence and higher plains of dimensional frequencies, Zoe has embodied the mastery of recognising the highest potentials that exist within an individual. The deep and transformational path together with Zoe will allow one to embody sovereignty & purpose through an all encompassing dive into the physical, mental, emotional, and spirit bodies.
Meet our chef
Sarmado Sibley is known internationally as a leader in world-class, plant-based food, marrying Michelin star kitchen experience with cutting edge nutrition and a flair for flavour.
His signature approach is to combine the power of superfoods with the wisdom of natural medicine on the plate - perfectly pitched symphonies that not only taste superb, but do you the power of good, too.
Sarmado most recently worked as head chef and plant-based educator at The Body Camp in Ibiza, Europe's leading transformation retreat centre. He consults to plant based businesses and initiatives including plant-based restaurant Nourish and Combe Grove Manor Hotel Spa in Bath,Somerset.
He has developed raw vegan products for Cocoyogo in Dubai and Muncherie, Dubai. Sarmado has trained thousands of students in raw vegan nutrition through his company Rawlovelife since 2007.
In 2019 Royal Ascot launched plant based dining where Sarmado developed and consulted for eight of the restaurants alongside some of the finest chefs in the UK.
What to expect


Imagine waking up with the sun in deep prayer and devotion as we activate the pineal gland, balance the right and left hemispheres, ground deep into the crystalline core of Gaia and begin each day expanded, connected and open to the wonderful mysteries and magic that Glastonbury has to offer.
Glastonbury is my home and I have been guiding people here for over 25 years, the places that I am taking you to open the heart, expand the auric field, bring through divine messages and guidance, and a divine opportunity to step deeper onto the path of the divine feminine.
Picture how relaxed you will feel each evening relaxing in the spa, journaling in the gardens and sitting down to a delicious candlelit Organic plant based dinner;
Take a moment and feel how good it'll be to open up deeper levels of intuition, feel abundantly supported by our beloved Gaia, the elementals, our angels and guides.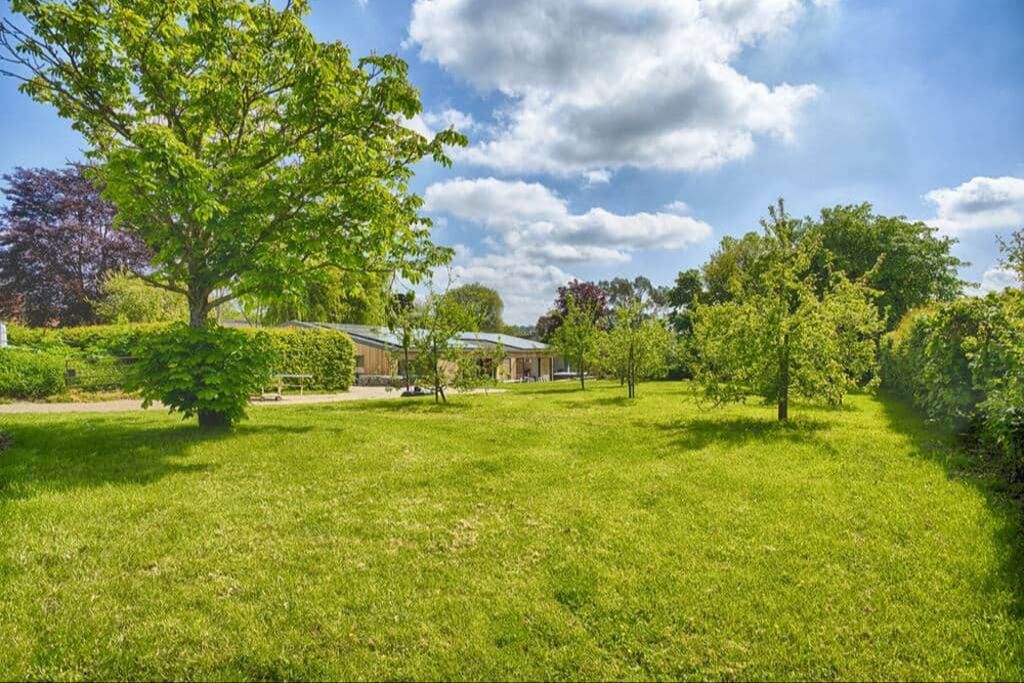 Peaceful Accommodations

5 nights stay in a beautiful home in the countryside of Somerset
Spa: Sauna/Steam room, Jacuzzi & Pool
Beautiful gardens and outdoor seating area to sit, relax, meditate, journal, Large living spaces.
All rooms have an ensuite bathroom option of private room or shared max 2 people sharing
Activated foods for life force energy, balanced nutrition
Breakfast - Lunch and Dinner with daily fresh juices, activated snacks, and drinks

Locally sourced and organic where possible

Food is prepared by our 5* Michelin trained plant based vegan chef with Glastonbury spring water

Drink fresh healing and structured spring water daily
Daily Activities
Daily breathwork, meditations, light movement, visits to sacred sites, ceremonies & activations

Sunrise and sunset meditations to activate the pineal gland and regulate the nervous system
Visit to all the sacred spots in and around Glastonbury; Chalice Wells Gardens/ White Spring/ Glastonbury Tor/The Glastonbury Abby/Mary Magdalene Chapel/ and some other secret spots
Activation, grounding and divine guidance
Trip to Avebury Stones - Where our auric field expands for 4 days afterwards

Opportunity for shopping in the local boutiques

Space to unwind, relax, re-charge and time to also go back to some of the spots

Sweat Lodge ceremony at a private garden home at the foot of the Tor

Heart opening ceremony - to connect with the heart energy of Glastonbury

Goddess Temple ceremony to connect with Avalon and The Lady of The Lake
Cacao Ceremony

Cacao ceremony to drop even deeper into the heart space and the love of these divine and magical lands, allowing her embrace to open up all we are ready to receive in this journey
Private sound healing ceremony held in the white springs
Your sacred investment
Price includes accommodation, 3 meals a day, transport to all the sites, entrance fees, retreat fee.
*Reserve your spot by June 1st and receive a special gift*
Have questions?
If you have any questions reach out to me [email protected] or shoot me a whats app +447955296957
What's Not Included
Flights to the UK
Transport to the house
Travel Insurance